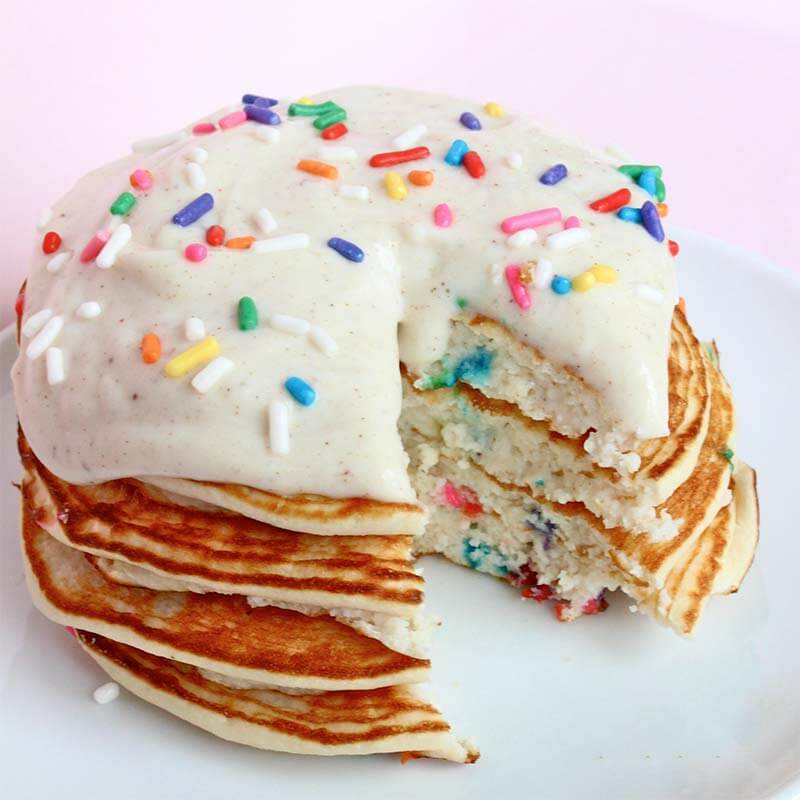 Funfetti Birthday Cake Pancakes
1/4 cup coconut flour
3 egg whites
1/4 cup unsweetened almond milk
1 tbs nonfat greek yogurt
2 packets stevia
1/4 tsp baking powder
1/4 tsp vanilla extract
1 tbs sprinkles of choice
For the frosting:
1 tbs nonfat greek yogurt
3 tbs protein powder (we used Cinnabun Trutein)
stevia to taste
Warm griddle or non-stick pan on low heat while your prepare you pancake batter. Mix all dry ingredients together until well combined. In another bowl, whisk egg whites well then add your almond milk. Slowly add your dry ingredients into your wet and whisk until well combined (
note: batter should be pretty thick!
). Spoon batter on to griddle and spoon half of your sprinkles on each pancake. Cook pancakes on low heat until golden brown, flipping halfway. While cooking your pancakes, mix all ingredients for the frosting (
you may need a tablespoon or two of milk in order to mix
). Top pancakes with frosting and remaining sprinkles. Enjoy!
Servings: 1
Calories: 270
Fat: 6 g
Carbs: 27 g
Fiber: 17 g
Protein: 26 g