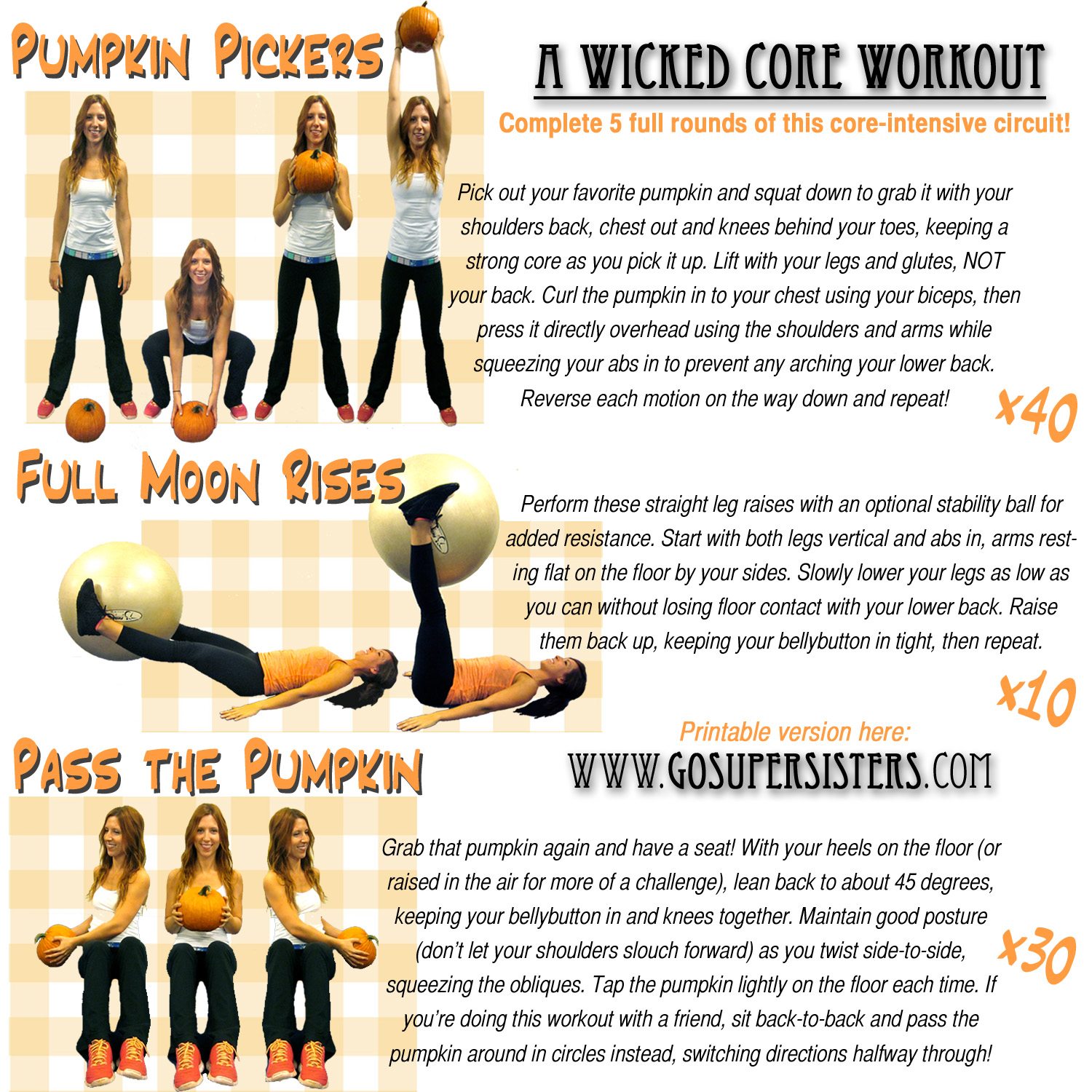 Don your best Halloween costume with confidence! Complete 5 rounds of this core circuit at least once this weekend, then add it to your routine another two times next week. Designed to tone up your mid-section, the cool thing about this circuit is you can adjust your intensity level by opting for different sized pumpkins.
So often, we hear the phrase: "I don't have any equipment!" so we put this workout together with that in mind. The great news about our Halloween-themed workouts is that you don't need any! We bought our pumpkins down at Trader Joes for $2.99. And here's the BEST part — you get to carve it (or hey, you could smash it too) when you're finished.
Click the image above to print!