* PERSONAL TRAINERS * SISTERS * FITNESS RECIPE CREATORS *
The Super Sisters have teamed up to spread health and fitness across the world!

Thanks for stopping by!
Join our FREE 10-day Bodyweight Fitness Challenge today. Just tell us what email to send it to and it's yours! >>>>>>>>>>>>>>>
Before we got certified as NSCA-CPTs and shifted to a healthy lifestyle, we were junk food addicts. Taco Bell, McDonalds, Arby's, microwave TV dinners, you name it…
When we became personal trainers, we realized that healthy living wasn't as hard as we were making it for ourselves back then. Now we share our simple clean recipes and challenging "do anywhere" workouts to help other women around the world make the same realizations.
Many recipes you'll find here are transitory and meant to assist your lifestyle change, and all of our workout programs are crafted to deliver sustainable, long term fitness results. Give yourself time to adjust to an unprocessed diet, and utilize all our resources here, specifically designed to help you learn and improve your exercise form and body fat composition!
We are here to help you keep up your healthy lifestyle, bottom line.
The following fitness programs will whip you into shape faster than you can say FAT LOSS! Click each image below to learn more.
If you're looking for free recipes, workouts and a 10-day guided fat loss challenge to follow, subscribe for email updates and you'll get immediate access to the famous #GSS10day Bodyweight Fitness Challenge and more!
STAY STRONG, beautiful. <3
Your trainers,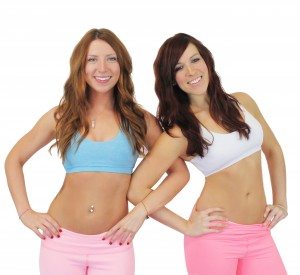 The Super Sisters
Sara & Liz